Christmas is a time for giving, so why not gift your prepper friends with this DIY paracord dog leash? They'll surely appreciate it!
DIY Paracord Dog Leash: Easy Steps to Make One
What You'll Need:
10 feet of paracord
Keychain hook
Paracord Jig
Scissors
DIY Paracord Dog Leash Instructions:
This paracord dog leash is a great way to put your paracord-weaving skills to use. In the tutorial below, I'll show you how to make a round paracord dog leash in wall knots that is strong and secure.
As a proud survivalist, I'm a huge fan of making my own gifts, and paracord is a great material to work with. This dog leash beats anything you'll find in the store, and it's much more affordable. Check out the steps below to see how it's done:
Step 1: Gather Your Materials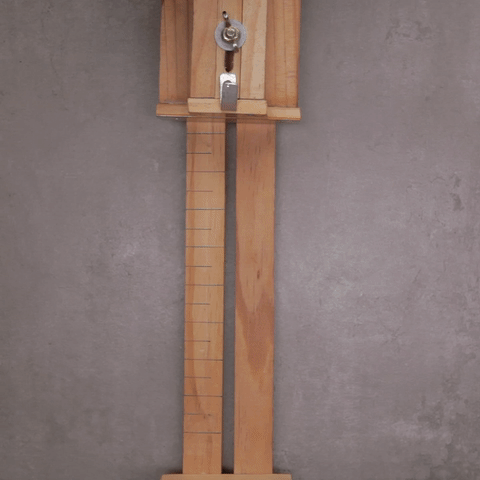 To start making your own DIY paracord dog leash, you have to mount your keychain hook and grab a decent amount of paracord. We recommend using at least 10 feet to make sure you have the length you need. The last thing you'd want is to run back to the store and buy paracord again, just when you're in a DIY mood!
Step 2: Loop Your Paracord Through the Hook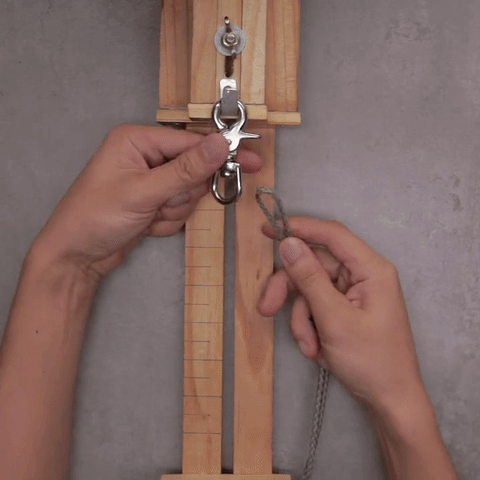 Fold your cord in half, then make a loop with the right strand. Insert the loop into the keychain hook, then pull the cord strings through. This loop should be sturdy enough to attach the paracord to the keychain.
Step 3: Begin Tying Double Wall Knots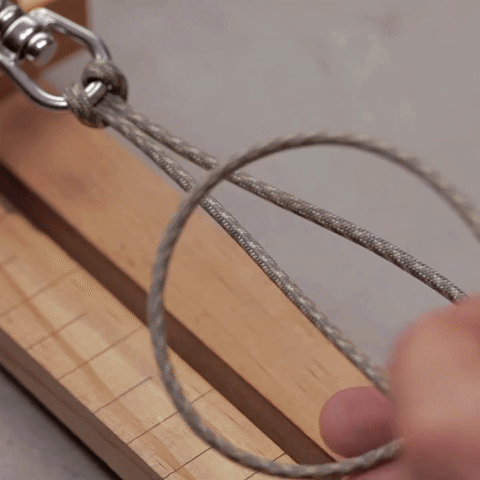 Pass the left cord over the right cord, then behind the top loop and through the left loop. Pull tight. Basically, a double wall knot is like a single crown knot but instead of tucking or cutting off the ends, they are carried around following the direction of the first.
Is there anything paracord can't do? 36 Awesome Paracord Projects For Preppers https://t.co/amjGfX460k

— Survival Life (@SurvivalLF) November 19, 2017
Step 4: Repeat the Sequence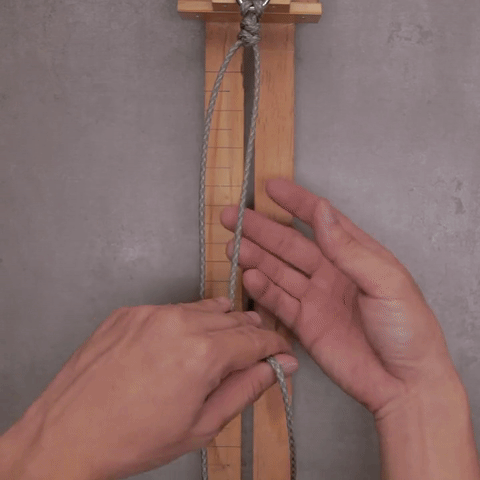 Simply continue the sequences in the previous steps until you reach the end. Your leash can be anywhere from 3 feet to 6 feet – just make sure you leave enough to make the handle. Don't rush the knotting; make sure all knots are tight and tucked.
Step 5: Make the Paracord Dog Leash Handle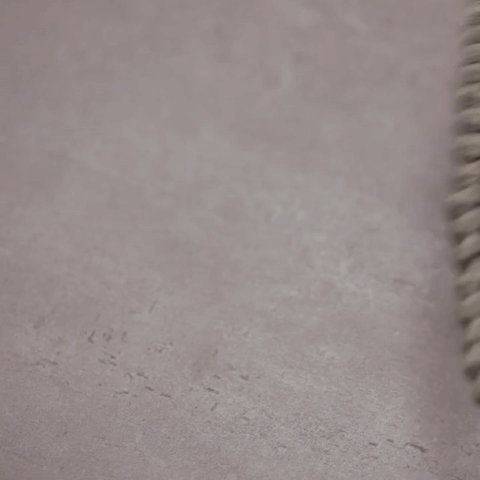 Wrap the leash into a loop. Wind the excess paracord tightly around the leash until it's secure. It will resemble a strider knot. Strider is typically used to wrap knife handles.
Watch this video from Survival Life for the full tutorial:
A paracord dog leash is a perfect gift you can give to someone who loves dogs. It is quite easy to do and you can finish it in just a few minutes. This leash can withstand the toughest terrain and weather, making it a great accessory for any devoted outdoorsman who wants to bring their pooch wherever they go. Knowing you made it yourself makes it extra special and of course, saves you money too!
Do you know other ways to make a paracord dog leash? Share it with us in the comments below!
Up Next: VIDEO: How to Make a Paracord Belt To Stay Prepared
For more awesome SHTF survival items, you can't make at home, check out the Survival Life Store!
Follow us on Facebook, Instagram, Twitter, Tumblr, and Pinterest!
**Disclaimer: All content on this site is for informational purposes only. Please read our full disclaimer here**
Editor's Note: This post was originally published on December 18, 2017, and has been updated for quality and relevancy.